- "The captain was very safe and took us for a thrill ride!"

- "If you want to take your mind off your troubles & leave your work behind,
then a day out on the boat with Captain Jim is just what the doctor ordered.
Whether it be a relaxing, scenic trip on the Connecticut River, or a fast trip
over to Long Island, Capt Jim caters to your needs!
My party was a great success!...........Thank you Capt Jim" :)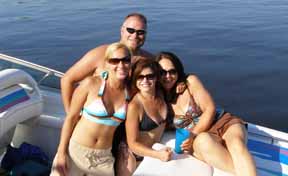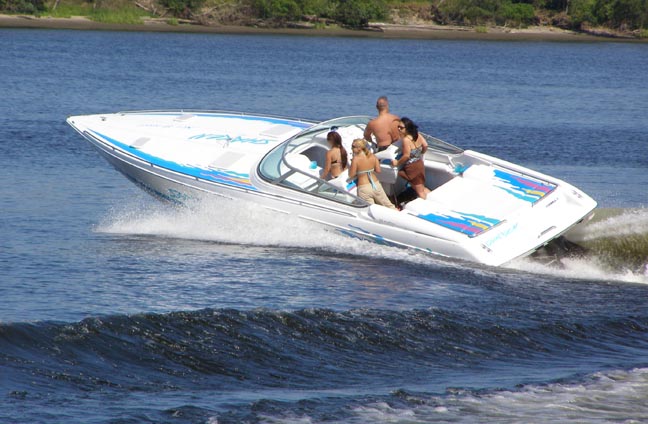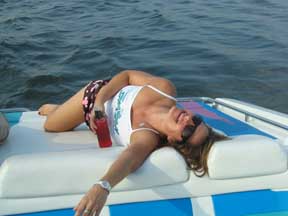 - "A trip and joy ride even your grandmother would enjoy!!!" ----huh?

- "Fantastic! Thrill a minute......Better than SEX!..........well, almost..... :(
Seriously, a great boating experience."

- "What a rocket, I could go every week, although I can't use the HEAD!"

- "A trip to Newport I'll never forget!!"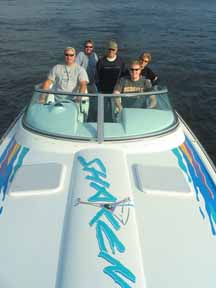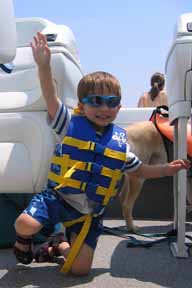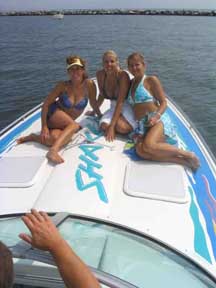 - " Just sit right back & you'll hear a tale, a tale of a fateful trip
That started at Hay's Haven, aboard this tiny ship...
The mate was a mighty sailor man, the skipper Huge & sure,
They headed for Misquamicut, for a three hour tour, a three hour tour....

- The weather wasn't very rough, the Captain he was boss,
With a hand-held GPS aboard, no way we'd get lost
Just then we saw the girls ahead, waving from the shore
Like sirens of the sea they were, we only wanted more........"
(some one's really enjoying this!)


- "We raced, we swam, we partied, this is the life,
what at a day on the water!"

- "Uncle James, are we gonna go faster?, I wanna go faster!!!

- "Made it across the sound like lightening,
Let's go party in Greenport!"

- "After a ride on the
"Shaken Not Stirred"
I feel like
James Bond &
could get
Pussy Galore!
The Capt navigates
that boat like a
finely trained
secret agent!